Robert has played a key role in shaping institutions that have a huge impact on our society. He was a member of the Productivity Commission where he conducted over 17 national inquiries; has been Community and Disability Services Commissioner and Deputy Ombudsman in New South Wales; and has had extensive involvement in numerous not-for-profit agencies.
Most recently, he was a Commissioner on the Royal Commission into Institutional Responses to Child Sexual Abuse, where he saw first-hand the critical importance of institutional values such as public service and public benefit; and the devastating impact on people's lives when institutions wield power at the expense of those values.
Donnella is a proud Torres Strait Islander woman with ancestral and family links to Masig and Nagir. She is a Director of Wuchopperen Health Service and Acting Chair of the National Aboriginal Community Controlled Health Organisation - NACCHO. She is a Cairns-based lawyer with LawRight, a Community Legal Centre which coordinates the provision of pro-bono civil legal services to disadvantaged and vulnerable members of the community.
Donnella is currently the project lawyer for the Wuchopperen Health Justice Partnership. This innovative HJP is an exciting model of care providing access to justice in a community controlled setting, where lawyers and health professionals collaborate to achieve improved health, social, emotional and spiritual well-being outcomes for Aboriginal and Torres Strait Islander people
Michael is the Secretary of the NSW Department of Family and Community Services and Justice. He was first appointed to head a NSW Government department in 2004 and has since led five agencies.
Before joining the public service, Michael spent seven years as chief of staff to a NSW Treasurer.
Michael is a fellow of the Institute of Public Administration of Australia.
Marcia has over 30 years of experience in government and non-government sectors across Australia and overseas. She is currently working as an independent innovation and change specialist with a focus on partnership and engagement.
Marcia works nationally and internationally to increase effective partnering. She is an Associate and practitioner trainer with the international Partnership Brokers Association (PBA).
Specialising in working with diverse stakeholders around complex issues, Marcia works with people to build their knowledge and skills in partnering and engagement to develop new approaches to address these issues.
James Teufel, MPH, PhD, is the Director of Public Health within Moravian College. He is a recognised scholar focused on the intersection of civil justice and health, including the impact of medical legal partnership.
Currently, Dr. Teufel is an Advisor of the American Bar Association's Center for Human Rights, an Advisory Editor to the Law & Society Review, and a Healthcare Law Subcommittee Member of the American Academy of Arts and Sciences' Project on Access to Justice. He serves as an evaluation consultant to North Penn Legal Services, The National Nurse-Led Care Consortium, and the Health, Education & Legal assistance Project: A Medical-Legal Partnership (HELP: MLP). He has contributed to over 100 national professional presentations and 40 professional publications.
Dr. Teufel received the 2015 National Medical-Legal Partnership Advocate of the Year Award.
Delta Therapy Dogs is a heartwarming program that brings the joys of animal companionship to those who need it most.
Delta's amazing and devoted volunteer Therapy Dog Teams brighten the lives of an estimated 20,000 Australians in hospitals and care facilities every week.
The world class program is the largest of its kind in Australia with over 1000+ volunteers and their special dogs making regular visits to health care facilities to offer the wonderful benefits of pet therapy, spend time with patients and offer a chat, a floppy ear to listen and a paw to shake.
There are currently over 850 facilities involved nationally ranging from aged care through to acute care hospitals for children and adults as well mental health, prisons and dementia specific facilities.
Mark Chenery is a communications expert and trainer who works with social and environmental organisations to incorporate a science-based approach to values in their work.
Since establishing Common Cause Australia in 2014, he has supported dozens of cause-based organisations to embed values in their community engagement and trained over 5,000 campaigners, communicators and fundraisers from Australia and New Zealand to do the same.
Prior to establishing Common Cause Australia, Mark worked in advertising, journalism and non-profit communications.
Robyn Bradey (B.Soc.Stud. SYD.) is a Mental Health Accredited Social Worker with 39 years' experience, 28 of those in private practice. She has been a youth worker, a hospital social worker, and an administrator. She offers professional supervision to a wide range of health, welfare and legal workers. She has been a counsellor, specialising in loss, grief, trauma, work related stress and injury.
Since 2008, she has specialised in training consulting and supporting the legal profession in Australia, New Zealand and the UK. She is currently working as a consultant and trainer for the Federal Court of Australia, the UK Bar and Inns of Court, NZ Privacy Commission, NZ Ombudsman, NZ Electricity & Gas Commissioner, NZ Law Society, Legal Aid, NSW Community Legal Services, The Bar Association of NSW, the Law Society of NSW, the NSW and Commonwealth DPP, NSW and Commonwealth Ombudsman, Knowmore, Australian Red Cross, and a large number of other agencies and organisations.
She has written five books and numerous professional papers.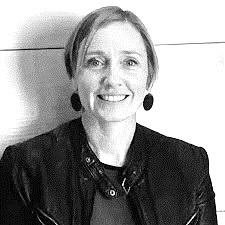 Jo is the Chief Capability Officer at the Paul Ramsay Foundation. She has worked on all sides of the for-purpose fence leading philanthropic foundations for families, corporations and governments. Jo has also managed for-purpose organisations and worked with people and organisations to create more equitable and thriving communities.
Jo was part of a fundraising team that raised $100m from the UK public for charities in UK and Africa and has distributed in total more than $250m funds globally focusing on education, health, early childhood development, the rights of people with disabilities, LGBQTI people and older people, youth homelessness, sex workers, domestic violence, and regional and rural renewal.
Jo has worked in international development and held C-suite positions in international NGOs. Jo also set up the School for Social Entrepreneurs in Australia enabling those who have experienced challenges in their lives to be at the forefront of creating solutions. Jo returned to philanthropy and is relishing the opportunity at the Paul Ramsay Foundation to work in partnership with the for-purpose sector to understand what we need to do to be able to contribute to breaking the cycle of disadvantage.
Nic and Jacinta from Orygen Youth Health are honoured and privileged to have undertaken the Collaborative Pairs Australia training program for health care professionals and patient leaders as part of Consumers Health Forum of Australia's national demonstration trial.
They were recently awarded the best presentation at the Melbourne Health Big Ideas Symposium for their presentation "Clinicians and consumers uniting for change - a reflection on our collaborative pairs experience".
They are excited about the transformative potential of these new partnerships to develop opportunities for collaboration by exploring different aspects of power, influence and systemic change.
Eileen (BA, DipEd, MWP, PhD, FASSA) is Deputy Vice-Chancellor Equity Diversity and Inclusion and Professor of Criminology at UNSW Sydney.
She has taught social policy, social development and criminology over the past 30 years. Her research and publications focus on social justice and include mental health and cognitive disability in the criminal justice system; criminalised women and Indigenous Australian women and youth; education, training and employment for prisoners and ex-prisoners; homelessness and transition from prison; Indigenous justice; Indigenous social work; community development and social housing; and disability services.
Eileen has been and is a Chief Investigator on the Australian Research Council (ARC), NH&MRC, AHURI and other grants over the past 25 years. She has been involved with a number of development and justice community organisations and is currently a Director on the Board of the Public Interest Advocacy Centre (PIAC).
She serves as Deputy Chair of the Disability Council NSW and is Co-Chair Universities Australia Executive Women Group (UAEW).
Eileen was awarded the NSW Justice Medal in 2009 and in 2016 was named in the AFR/Westpac 100 most influential women in Australia.
Amanda is the Director of Client Services at knowmore, where she has worked since 2015. A social worker by qualification and with more than 20 years' experience working with vulnerable communities impacted by trauma in both Western Australia and Queensland, Amanda is co-leader of knowmore' s national service delivery alongside the Principal Lawyer.
A key function of Amanda's role is to ensure knowmore delivers a multidisciplinary, trauma-informed, culturally safe legal service, and to lead knowmore's wellbeing and resilience strategies.
Born into a musical family, Patrick's first career was as a classical pianist and vocal accompanist in Australia, the USA and Europe. In 2003 he commenced a transition into the community sector with a volunteering role at First Step that soon led to a paid role as volunteer coordinator. For 10 years he was the Director of Humanitarian Services as the Asylum Seeker Resource Centre, maintaining a small role at First Step also.
In 2017 Patrick took over the role of CEO at First Step, with the goals of promoting the universal mental health care, the community mental health hub model, non-judgmental treatment of people with mental health and addiction, and fighting for vulnerable Victorians to have every chance to turn their lives around.
Samantha is CEO of Medical Legal Partnership Boston (MLPB). She is a national expert on how upstream problem-solving strategies can help people meet their health-related social needs (HRSN) and on the power of health and human service workforces to improve social determinants of health (SDOH), reduce health disparities, and advance health equity for individuals, families and communities. She is leading MLPB's evidence-based participation in accountable care and patient-centered medical home transformation across the country.
Before joining MLPB, Samantha was a litigation associate at Hale & Dorr LLP (now WilmerHale) and a judicial clerk at the United States District Court for the District of Maine. She received her law degree from the University of Michigan School of Law and her BA from Cornell University.