Alistair is the Founder and Executive Director of Maranguka Justice Reinvestment the first major justice reinvestment initiative in Australia and is an Executive Committee Member of Just Reinvest NSW.
The Maranguka Justice Reinvestment project emerged as Bourke was concerned about the number of Aboriginal families experiencing high levels of social disadvantage and rising crime. Bourke has worked for many years to develop a model for improving outcomes and creating better coordinated support for vulnerable families and children through the true empowerment of the local Aboriginal community.
Maranguka, meaning 'caring for others' in Ngemba language, is a model of Indigenous self-governance which empowers community to coordinate the right mix and timing of services through an Aboriginal community owned and led, multi-disciplinary team working in partnership with relevant government and non-government agencies.
Amanda is the Director of Client Services at knowmore, where she has worked since 2015. A social worker by qualification and with more than 20 years' experience working with vulnerable communities impacted by trauma in both Western Australia and Queensland, Amanda is co-leader of knowmore' s national service delivery alongside the Principal Lawyer.
A key function of Amanda's role is to ensure knowmore delivers a multidisciplinary, trauma-informed, culturally safe legal service, and to lead knowmore's wellbeing and resilience strategies.
Delta Therapy Dogs is a heartwarming program that brings the joys of animal companionship to those who need it most.
Delta's amazing and devoted volunteer Therapy Dog Teams brighten the lives of an estimated 20,000 Australians in hospitals and care facilities every week.
The world class program is the largest of its kind in Australia with over 1000+ volunteers and their special dogs making regular visits to health care facilities to offer the wonderful benefits of pet therapy, spend time with patients and offer a chat, a floppy ear to listen and a paw to shake.
There are currently over 850 facilities involved nationally ranging from aged care through to acute care hospitals for children and adults as well mental health, prisons and dementia specific facilities.
Donnella is a proud Torres Strait Islander woman with ancestral and family links to Masig and Nagir. She is a Director of Wuchopperen Health Service and Acting Chair of the National Aboriginal Community Controlled Health Organisation - NACCHO. She is a Cairns-based lawyer with LawRight, a Community Legal Centre which coordinates the provision of pro-bono civil legal services to disadvantaged and vulnerable members of the community.
Donnella is currently the project lawyer for the Wuchopperen Health Justice Partnership. This innovative HJP is an exciting model of care providing access to justice in a community controlled setting, where lawyers and health professionals collaborate to achieve improved health, social, emotional and spiritual well-being outcomes for Aboriginal and Torres Strait Islander people
Eddie is an Aboriginal man with strong family links in both the urban and rural areas throughout the Northern Territory. His mother is of Larrakia/Wadjigan descent and his father is Central Arrente.
He obtained a Bachelor of Laws Degree and in was admitted to the Supreme Court of the Northern Territory.
In 2002 he was elected to the ATSIC Yilli Rreung Regional Council, and subsequently became the Chair. Mr Cubillo has also been a former Chair of both the North Australian Aboriginal Justice Agency (NAAJA) and the Aboriginal Justice Advisory Committee.
In 2010 Mr Cubillo was appointed the Anti - Discrimination Commissioner of the Northern Territory and following his term, Mr Cubillo took on the role of Executive Officer with National Aboriginal & Torres Strait Islander Legal Service (NATSILS). As the Executive Officer he championed the rights of Indigenous Australians in a legal context. In 2015 Eddie was named the National Indigenous Legal Professional of the year and in 2016 attended Geneva on a UN Indigenous fellowship. Mr Cubillo worked for Queensland Aboriginal and Islander Health Council till 2017 were he then took up an opportunity to work on the Royal Commission into the Protection and Detention of Children in the Northern Territory as the Director of Community Engagement. He is currently undertaking a PhD with the University of Technology of Sydney and is working part-time at the University of Melbourne's Law School as a Senior Indigenous Fellow.
In his spare time enjoys spending time with his family.
Eileen (BA, DipEd, MWP, PhD, FASSA) is Deputy Vice-Chancellor Equity Diversity and Inclusion and Professor of Criminology at UNSW Sydney. She has taught social policy, social development and criminology over the past 30 years.
Eileen has been and is a Chief Investigator on the Australian Research Council (ARC), NH&MRC, AHURI and other grants over the past 25 years. She has been involved with a number of development and justice community organisations and is currently a Director on the Board of the Public Interest Advocacy Centre (PIAC). She serves as Deputy Chair of the Disability Council NSW and is Co-Chair Universities Australia Executive Women Group (UAEW).
Eileen was awarded the NSW Justice Medal in 2009 and in 2016 was named in the AFR/Westpac 100 most influential women in Australia.
Elizabeth-Rose is a Senior Research Officer – Outcomes Measurement and Evaluation at the Centre for Social Impact. Her role is responsible for the measurement and reporting of social outcomes and impact, and delivery of outcomes measurement capacity building activities.
Elizabeth-Rose has a Masters of Science in Global Mental Health from King's College London and the London School of Hygiene and Tropical Medicine, in which she focused on mental health system design and evaluation. Prior to joining the Centre for Social Impact, Elizabeth-Rose worked with several not-for-profit organisations, including Australian Red Cross and Mental Health Foundation UK, providing specialised service support to develop, implement and evaluate evidence based practice models. Her research work to date has included the application of public health approaches to preventing hate crimes and violent extremism, evaluation of refugee and migrant support services, and promotion of environmentally conscious behaviours.
Fiona is a human geographer with a PhD on innovation and expertise in both public policy and academic research. She is the Founder and Director of Orange Compass, a consultancy dedicated to supporting change makers on their journey to transform systems and build better futures. Fiona is also the Knowledge Manager for Collaboration for Impact, leading the development of a digital knowledge platform (Platform C) for systems change and collaboration.
Prior to this, Fiona was the Co-Founder and Director of Strategy for the Australian Futures Project and head of the design and implementation of a range of unique programs including 'social innovation labs' on early childhood development and agriculture.
Fiona is respected for her ability to convene and co-design systems change processes on complex challenges with diverse stakeholders. She has over 15 years of experience working with a range of academic, corporate, government, non-government, and intergovernmental organisations. Fiona is an Honorary Associate in the School of Geosciences at the University of Sydney.
Gary Groves is Executive Director of the NSW Stronger Communities Investment Unit, delivering the NSW Government's landmark reform – Their Futures Matter – to improve outcomes for vulnerable children and families. Appointed in January 2018, Gary is leading the implementation of a multi-agency, coordinated service system to deliver evidence-based, wraparound supports via a whole-of-government investment approach.
Over his illustrious 25-year career in the public service, Gary has held a number of senior executive roles within the Department of Family and Community Services (FACS) and NSW Police. He has extensive experience in public administration and has delivered results in a number of areas of human services.
Gary is adept in organisation reform, change and cultural shift through leadership, collaboration and capability development.
James Teufel, MPH, PhD, is the Director of Public Health within Moravian College. He is a recognised scholar focused on the intersection of civil justice and health, including the impact of medical legal partnership.
Currently, Dr. Teufel is an Advisor of the American Bar Association's Center for Human Rights, an Advisory Editor to the Law & Society Review, and a Healthcare Law Subcommittee Member of the American Academy of Arts and Sciences' Project on Access to Justice. He serves as an evaluation consultant to North Penn Legal Services, The National Nurse-Led Care Consortium, and the Health, Education & Legal assistance Project: A Medical-Legal Partnership (HELP: MLP). He has contributed to over 100 national professional presentations and 40 professional publications.
Dr. Teufel received the 2015 National Medical-Legal Partnership Advocate of the Year Award.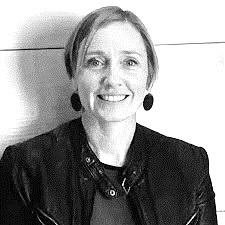 Jo is the Chief Capability Officer at the Paul Ramsay Foundation. She has worked on all sides of the for-purpose fence leading philanthropic foundations for families, corporations and governments. Jo has also managed for-purpose organisations and worked with people and organisations to create more equitable and thriving communities.
Jo has worked in international development and held C-suite positions in international NGOs. She also set up the School for Social Entrepreneurs in Australia enabling those who have experienced challenges in their lives to be at the forefront of creating solutions. Jo returned to philanthropy and is relishing the opportunity at the Paul Ramsay Foundation to work in partnership with the for-purpose sector to understand what we need to do to be able to contribute to breaking the cycle of disadvantage.
Kerry has worked in social change for over 20 years. Her purpose is to evolve the way social change happens in Australia for the benefit of young people.
Kerry is a Founder & Director of Collaboration for Impact – Australia's leading organisation for enabling people to tackling big, tough problems and create large scale impact through collaboration. In this role, Kerry provides support to and curates learning for communities, corporations, governments, philanthropy and non-profit organisations on how to drive large-scale social change in intractable social challenges. Kerry also lectures on collaborative practice with Centre for Social Impact at University of New South Wales.
Prior to this Kerry held executive roles within national non-profit organisations (Inspire Foundation CEO; Good Beginnings Australia, COO); and advised governments on social policy (Australian Social Inclusion Board, NSW Treasurer's Advisory Body). She holds qualifications in public policy, law, social work and community management.
As Partnerships Director at Health Justice Australia, Lottie is responsible for building partnering capability across the health justice landscape, including through brokering, mentoring and facilitating partnerships.
As a Social Worker, Lottie has spent more than a decade working in health, social services and community development. Prior to commencing her role with Health Justice Australia she was Manager Diversity Projects & Strategies at cohealth, where she was responsible for leading the design, development and implementation of the organisation's inaugural Human Rights & Advocacy Framework.
Lottie has worked extensively in LGBTIQ+ health and human rights through roles with Gay & Lesbian Health Victoria, the Australian Research Centre in Sex, Health & Society and award-winning publication Archer Magazine. In 2015 she was named by Junkee.com as one of 200 young Australian change makers.
Marcia has over 30 years of experience in government and non-government sectors across Australia and overseas. She is currently working as an independent innovation and change specialist with a focus on partnership and engagement.
Marcia works nationally and internationally to increase effective partnering. She is an Associate and practitioner trainer with the international Partnership Brokers Association (PBA).
Specialising in working with diverse stakeholders around complex issues, Marcia works with people to build their knowledge and skills in partnering and engagement to develop new approaches to address these issues.
Marie recently joined Health Justice Australia as a Researcher and supports our work exploring the impact of health justice partnerships. With degrees in science and law from The University of Sydney, she has a broad research background and has worked in areas ranging from youth mental health to wrongful convictions and health care regulation. She is particularly interested in the intersections between health and law, and the ways in which these fields may inform each other to improve community wellbeing.
Mark Chenery is a communications expert and trainer who works with social and environmental organisations to incorporate a science-based approach to values in their work.
Since establishing Common Cause Australia in 2014, he has supported dozens of cause-based organisations to embed values in their community engagement and trained over 5,000 campaigners, communicators and fundraisers from Australia and New Zealand to do the same.
Prior to establishing Common Cause Australia, Mark worked in advertising, journalism and non-profit communications.
Dr Megan Williams is Senior Lecturer and Head of the Indigenous Health Discipline at the Graduate School of Health and a Wiradjuri descendent through her father's family. She has over 20 years' experience combining health service delivery, evaluation and research, particularly at the nexus of justice and health.
Megan developed the Ngaa-bi-nya Aboriginal program evaluation framework which has been used in justice, health and Aboriginal community program contexts.
Megan is Chief Investigator on an ARC-funded partnership with Ted Noffs Foundation, an NHMRC-funded action research project to develop post-prison release support for young women, and the Lowitja Institute-funded 'Ngadhuri-nya: To care for' intergenerational incarceration impacts study associated with the NSW Child Development Study.
Through independent media outlet Croakey.org and teaching at post-graduate level Megan is active in translating research for general community use and workforce development.
Michael is the Secretary of the NSW Department of Family and Community Services and Justice. He was first appointed to head a NSW Government department in 2004 and has since led five agencies.
Before joining the public service, Michael spent seven years as chief of staff to a NSW Treasurer.
Michael is a fellow of the Institute of Public Administration of Australia.
Nic Juniper and Jacinta Sherlock
Nic and Jacinta from Orygen Youth Health are honoured and privileged to have undertaken the Collaborative Pairs Australia training program for health care professionals and patient leaders as part of Consumers Health Forum of Australia's national demonstration trial.
They were recently awarded the best presentation at the Melbourne Health Big Ideas Symposium for their presentation "Clinicians and consumers uniting for change - a reflection on our collaborative pairs experience".
They are excited about the transformative potential of these new partnerships to develop opportunities for collaboration by exploring different aspects of power, influence and systemic change.
Born into a musical family, Patrick's first career was as a classical pianist and vocal accompanist in Australia, the USA and Europe. In 2003 he commenced a transition into the community sector with a volunteering role at First Step that soon led to a paid role as volunteer coordinator. For 10 years he was the Director of Humanitarian Services as the Asylum Seeker Resource Centre, maintaining a small role at First Step also.
In 2017 Patrick took over the role of CEO at First Step, with the goals of promoting the universal mental health care, the community mental health hub model, non-judgmental treatment of people with mental health and addiction, and fighting for vulnerable Victorians to have every chance to turn their lives around.
Robert has played a key role in shaping institutions that have a huge impact on our society. He was a member of the Productivity Commission where he conducted over 17 national inquiries; has been Community and Disability Services Commissioner and Deputy Ombudsman in New South Wales; and has had extensive involvement in numerous not-for-profit agencies.
Most recently, he was a Commissioner on the Royal Commission into Institutional Responses to Child Sexual Abuse, where he saw first-hand the critical importance of institutional values such as public service and public benefit; and the devastating impact on people's lives when institutions wield power at the expense of those values.
Robyn Bradey (B.Soc.Stud. SYD.) is a Mental Health Accredited Social Worker with 39 years' experience, 28 of those in private practice. She has been a youth worker, a hospital social worker, and an administrator. She offers professional supervision to a wide range of health, welfare and legal workers. She has been a counsellor, specialising in loss, grief, trauma, work related stress and injury.
Since 2008, she has specialised in training consulting and supporting the legal profession in Australia, New Zealand and the UK. She is currently working as a consultant and trainer for the Federal Court of Australia, the UK Bar and Inns of Court, NZ Privacy Commission, NZ Ombudsman, NZ Electricity & Gas Commissioner, NZ Law Society, Legal Aid, NSW Community Legal Services, The Bar Association of NSW, the Law Society of NSW, the NSW and Commonwealth DPP, NSW and Commonwealth Ombudsman, Knowmore, Australian Red Cross, and a large number of other agencies and organisations.
Sarah is Chair of the Just Reinvest NSW and the Managing Solicitor of Justice Projects at the Aboriginal Legal Service ACT/NSW. She is an accredited specialist in criminal law and has lectured in criminal law at the University of NSW.
Sarah has been working with the Bourke community since 2012 and is Project Director of the Maranguka Justice Reinvestment Project in Bourke, which was the recipient of the 2015 National Rural Law and Justice Award.
Sarah is a member of the NSW Bar Association's Joint Working Party on the Over-representation of Indigenous People in the NSW Criminal Justice System. Throughout her career Sarah has served on numerous committees including the Criminal Law Committee of the Law Society of NSW, the Steering Committee for the Red Cross Vulnerability Report 2015, and as Vice President of the NSW Council for Civil Liberties. In 2017 Sarah was named the Community Lawyer of the Year by the Women Lawyers' Association of NSW.
Suzie was an early contributor to Health Justice Australia's approach to evaluation and, as Research Director, leads our work to identify the impact of health justice partnership in improving health and wellbeing.
Her evaluation expertise is well known across the community legal sector in Australia and overseas, and she is an Honorary Professor in the University College London Faculty of Laws.
Prior to joining Health Justice Australia, Suzie worked as Principal Researcher at the Law and Justice Foundation of NSW. There Suzie was part of the research team that undertook the Legal Australia Wide Survey and accompanying studies, landmark research that identifies the vulnerability of those experiencing disadvantage to multiple and compounding legal problems, for which they do not necessarily seek help. This research also told us that if people do seek help for these legal problems it is more commonly from sources other than lawyers, including health professionals.
Tania is an accredited specialist in criminal law, a sessional legal member of the Mental Health Tribunal and Vice President of the Law Institute of Victoria.
Since 2012, she has managed and driven the expansion of First Step Legal, a unique health justice partnership embedded within a medical, mental health and addiction services clinic in St Kilda. The legal practice is one of the few criminal legal practices operating as a health justice practice in Australia. She is a proponent of the expansion of specialist courts and advancing therapeutic jurisprudence, restorative justice, and justice reinvestment initiatives. She is committed to compassionate practice which is core to the work that she does every day with some of the most marginalised and disadvantaged in our community.